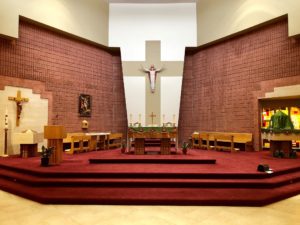 The Saint Maron Parish started as a mission in 2018 with an objective to build a Maronite church to serve the Markham area. The number of parishionners has been growing every year and we pride ourselves to be a very welcoming and active church providing year-round spiritual and social events for all ages.
His Excellency Paul Marwan Tabet, Maronite Bishop of Canada, appointed Father Habib Tannoury Pastor of the St. Maron parish on August 25, 2023.
The parish council consists of 12 members that meet periodically.
Priests who served Saint Maron parish :
2023-2027: Father Habib Tannoury
2019-2023: Father Rami Choullamy
2018-2019: Father Walid El Khoury & Father Habib Tannoury